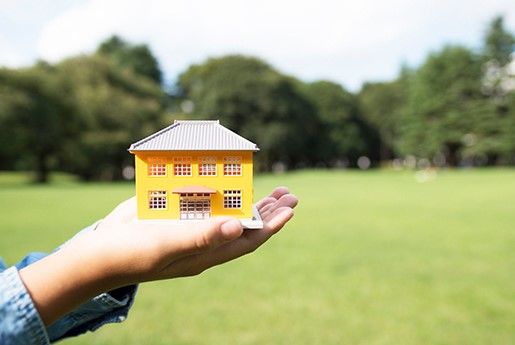 Now more than ever the idea of relocating to another city or somewhere rural seems a possibility as flexible and remote working are becoming the norm rather than the exception. Less time commuting for working parents has prompted thinking of a better work life balance with the possibility of both parents being more involved in the children's routines, such as the school run.
As the British government have set out the roadmap of lifting lockdown measures some parents may be considering relocating with their children. The past year has been difficult for everyone for various reasons, for some separated parents it has led to reflections about their living environment and prompted thoughts of a fresh start. If you are a parent who has been through a divorce or separation, there are some considerations and legal aspects you need to take into account before making the decision to move the children away from their other parent.
First and foremost, where both parents have Parental Responsibility (a legal term) for a child, consent must be obtained from the other parent if you want to move your children to a different school. It is vital that you get consent from the other parent for your children as otherwise this could lead to a lengthy court process. This can be done simply between the two parents, if you have a good co-parenting relationship and are on good terms, you can come to an agreement to find a solution that is workable for everyone ensuring your children maintain a meaningful relationship with the other parent. This is obviously the most cost-effective, stress free and speed efficient way of handling the situation.
However, if your relationship with your ex-partner is not so good, your first port of call can be a family mediator. This simply employs a method of a communication channel and an impartial middle person; it will allow both parents to express their opinions in a safe space, whether virtually or in person. Everyone's feelings are taken into consideration rather than one parent rail-roading the other with a louder voice. The mediator encourages both parents to focus on what a new arrangement would look like for the children and think together what it is like to be in the other parent's shoes. Often the main thing lacking in a post-separation, co-parenting relationship is communication skills. That is where the professional support and guidance of a family mediator demonstrates its value.
Of course, there will be occasions where this method is impossible for one reason or another. Alongside the mediation process, I recommend that each parent seeks the advice of a solicitor if you are contemplating a relocation in England and Wales as it is important to understand the court's approach if a resolution cannot be reached in mediation. There is a big drive towards resolving family issues away from the courtroom and solicitors are likely to recommend you try mediation.
In some cases, when all the above methods have been tried and exhausted, the only way to reach an outcome will be by court order where a judge decides whether or not a parent can relocate with the children.
My family mediation clients have told me that the mediation process is challenging but knowing that they are maintaining full control of the decision together and keeping their children's best interests at the heart of all the decisions is a huge benefit. In my previous experience as a solicitor, I have seen the emotional and financial toll court proceedings has on a parent, which in turn affects the children.
If you do end up in court for any reason and you go to a trial you will be assigning over full control to the judge and it will be the court that decides what is best for the welfare of your children.
So as you can see, family mediation is the first step and more often than not parents can often come to a decision which considers everyone's needs.
If you are struggling with co-parenting decisions get in touch to see how we could help. Feel free to contact me on 07510 711453 or via my contact page.
BRISTOL
17-18 Berkeley Square,
Clifton, Bristol BS8 1HB
Some sessions take place in Frogmore Street, Bristol and Orchard Street, Bristol.