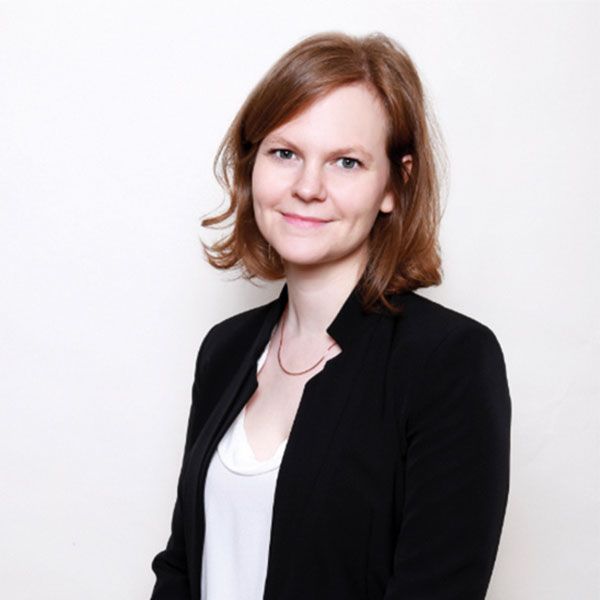 Kate is an experienced and specialist family law mediator, qualifying in 2012. Kate has trained with Resolution and National Family Mediation, and completed a foundation course in Couples Counselling and Psychotherapy in 2018.
Kate has worked as a family solicitor in London and Kent for over 12 years, representing spouses and parents. Kate was a recommended lawyer in the 2014, 2015 and 2016 editions of the Legal 500. In 2016 Kate became a consultant solicitor and quickly developed a successful legal practice in Sevenoaks through personal referrals. In January 2019, Kate founded Lovegrove Mediation Service, a dedicated service for Sevenoaks helping many divorcing couples and parents locally.
Kate is described as empathic, engaging and calm in mediation. Kate provides a safe space for couples to discuss important and difficult topics and is sensitive to each client's needs. Kate's guidance and structure helps separated couples to move discussions on that might have become stuck.
Kate's strength comes from her wide experience working as a lawyer and more recently her therapeutic training. Working with a legal mediator is a cost-saving benefit to clients going through separation as the couple can hear the same legal information about family law and divorce proceedings together. Kate's legal experience brings awareness of the different options and the common areas of conflict which can arise following a separation.
Kate's ongoing clinical training in London as an Individual and Couples Psychodynamic counsellor enhances her skills and understanding of parental and couple relationships, and the loss that can felt following a relationship breakdown. Part of the mediation process will likely bring up some difficult feelings for clients and Kate is well-placed to help separating couples and parents work through these feelings in the hope that working together can feel less fraught and more amicable.
Kate has increasingly been working with parents after divorce who are struggling to communicate or perhaps it has become strained. This is where co-parent mediation can demonstrate its added value as it not only helps ease the transition from a divorcing couple to a co-parent couple but can also help parents manage new situations that arise due to blended families and new partners. Mediation improves parental communication.

Kate graduated from Law at King's College London in 2005, and completed her postgraduate Legal Practice Course at London Metropolitan University.
Kate is a member of Resolution and registered with the Family Mediation Council. Kate is working towards accreditation.
Book your free, no obligation, telephone call today
BRISTOL
17-18 Berkeley Square,
Clifton, Bristol BS8 1HB
KENT
44 Dartford Road

Sevenoaks, Kent, TN13 3TQ