Family and Divorce Mediation help couples and parents work together to discuss the best interests of their children and consider the transition practically and financially after a separation.
Mediation is future focussed and is not couples counselling. It focuses on the practicalities of separation now and in the future, including the division of assets and sharing the care of your children. Mediation provides legal information about the divorce and dissolution process as well as implementing your financial proposals.
Some couples choose to see a Mediator first before going to see their individual solicitors. The couple hear the legal information together and seek legal advice between mediation meetings.
Mediation is structured and goes at the pace of the couple. The Mediator encourages the couple to work towards a timetable to suit them and their family. It is a voluntary and confidential process where the mediator is impartial throughout the process.
The Mediator listens to each client and helps communication between them, identifying potential and practical solutions, and reality-testing proposals made by one or both.
Family mediation does not replace legal advice; it is strongly encouraged by the Mediator that each client obtains independent legal advice outside the mediation process. You can find a solicitor who is committed to dealing with family issues in a constructive way from the Resolution website. A Mediator cannot provide legal advice, impose a decision on the couple or decide what may or may not have happened during the relationship or marriage.
More information is set out in my blog Family Mediation – what do you need to know?
INITIAL MEETING - INFORMATION & ASSESSMENT
If you are interested in mediation, then the first step is to invite you and your spouse or partner by email to attend a separate intake meeting in person or online.
This meeting is an opportunity for Kate to meet you individually, assess whether mediation is suitable (which includes screening for any risk), explain the process, and establish your aims and objectives.
By attending this initial meeting, you are not committing to the mediation process. Think of this as a pre-mediation meeting. It is also known as a Mediation Information and Assessment Meeting (MIAM).
FIRST JOINT MEETING
Once Kate has met each client separately, assessed suitability of mediation, and everyone is willing to mediate, then a first joint meeting in person or online is arranged. This is when mediation starts.
The first meeting lasts 75 to 90 minutes, and it can be shorter or longer if agreed. Usually, you are both in the same room or on screen at the same time. In some circumstances, it is appropriate for clients to be in separate rooms or separate virtual rooms. This is known as shuttle mediation and the mediator goes between the rooms.
What is a Mediator's role?
The Mediator's role is to work with the couple going through a relationship breakdown and guide them through the legal process without blame. The mediator structures the meetings, manages the timetable, and helps the couple communicate about topics that matter to them both. The Mediator listens and provides another perspective, considers the couple's aims, and reality tests options with them. The Mediator is not permitted to give legal advice or an opinion as to what is in each client's best interests, as this is the role of the lawyer or solicitor.
Why choose Mediation?
There are many reasons:
Clients choose mediation to find creative and bespoke solutions, and have greater control over the separation process compared with what can be achieved in the court process. Clients often feel empowered that they have reached a decision together rather than have a decision imposed on them.

Cost – this is known upfront and there are no hidden costs. You pay for face to face meetings and preparation of documents (agreed in advance). It is much more cost effective than litigation, as the clients share the mediator's costs rather than each paying a solicitor separately.

Mediation generally preserves better relationships between spouses, civil partners and parents as it encourages you both to talk and listen. The mediator works with you to consider the interests of the children and reflect on your co-parenting relationship. Mediation can mean that you avoid potentially acrimonious and costly correspondence between solicitors.
Do you need a MIAM certificate to make a court application?
If you do not wish to try mediation and need to make an application to the court about your children or financial matters, the court requires you first to attend a statutory Mediation Information and Assessment Meeting, also known as a MIAM. I offer this type of meeting and issue a certificate required for a court application if required. My fee is £150 for this meeting. If mediation has started and broken down, then I can also issue a certificate for a financial or child related court application upon request.
Joint Meetings - where do we begin?
Before the first meeting, the Mediator sends a document known as an 'Agreement to Mediate', which sets out the terms of mediation. In the first meeting, you both set the agenda, aims and objectives. Meetings can be used to discuss all or some of the following issues: separation, interim living arrangements whether under the same roof or not, divorce process, money, time spent with the children and the future arrangements. Often the mediator goes through a key financial document known as a Form E in the first meeting. This helps build the individual and joint financial picture during the process.
How many sessions will we need?
It depends on whether you wish to discuss financial or children matters, or both. There are no fixed number of sessions as the process is flexible.
As a guideline, mediation about financial matters involves at least five sessions (after the individual meetings) as it is necessary to have an exchange of financial information with your former partner or spouse. In a similar way to how matrimonial and divorce solicitors work, there is a duty for each client to provide full and frank financial disclosure in mediation. The mediator will explain the process in more detail in the individual meeting, and provide you with the relevant forms when mediation begins. If you both reach a resolution, then the mediator drafts the outcome documents, which is usually passed onto one or both sets of solicitors.
Separated parents often find it helpful to dedicate session(s) to talk about their children and agree how they will communicate in the future after a recent separation. Sometimes mediation is needed later when the arrangements start well and then a dispute arises, for example when discussing dividing time during festivals or holidays, or when dealing with a change of school or introducing a new partner to the children. It is always possible to come back to mediation. Sometimes parents wish to record the arrangements in a Parenting Plan, which can be drafted by the mediator.
How much will it cost?
Kate offers a pay as you go service. The majority of clients share the cost of the joint meetings equally or use funds from a joint account. The costs can be agreed in whatever proportion you both agree.
Individual Meeting – also known as a Mediation Information & Assessment Meeting (MIAM) – £150 per person (online rate). Includes signed court form.
Joint Meetings are charged on an hourly basis and is dependant on type of mediation: All Issues (divorce, financial and co-parenting) or Co-Parenting only. The hourly rate for All Issues is £250 per hour and Co-Parenting only is £200 per hour.
Review and preparation of documents between meetings and at the end of mediation (if required) is charged – A fixed fee is agreed with you both first.
My services do not attract VAT.
Lovegrove Mediation is a private practice and does not offer Legal Aid for mediation. For further information about Legal Aid, you may wish to contact South West Family Mediation Service on 01392 678010. You can check whether you are eligible for Legal Aid, using the eligibility calculator here.
Book your free, no obligation, telephone call today.
Or you can book an online individual consultation or MIAM with me. The fee is £150.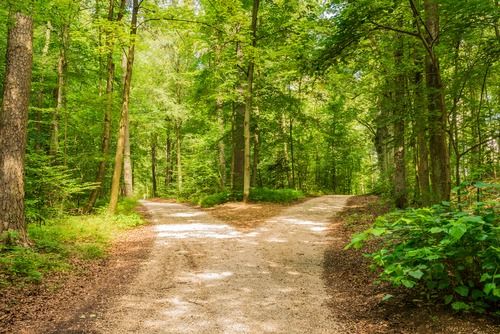 When you read about Mediation, for the most part, you will read how beneficial it can be for you and your family, but we wanted to look at the disadvantages or rather differences between mediation and the standard process of resolution of divorce or dispute in the...
read more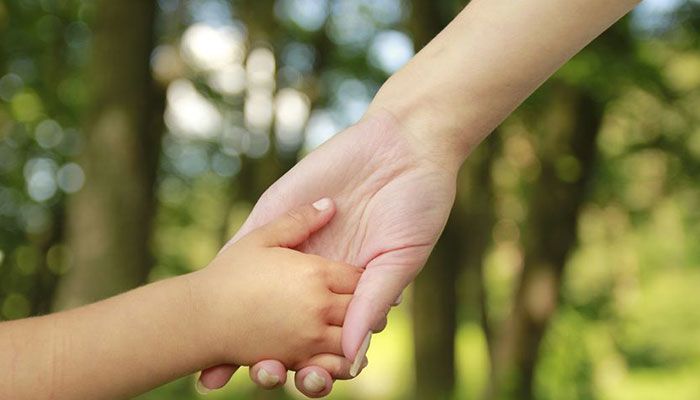 Making the decision to manage you and your partner's differences out of the court isn't always an easy decision to make. Settling a separation, divorce or dispute in the court is a process with clearly defined milestones. However, Mediation is a service offered to...
read more
BRISTOL
17-18 Berkeley Square,
Clifton, Bristol BS8 1HB
Some sessions take place in Frogmore Street, Bristol and Orchard Street, Bristol.